Congratulations to Fabries Williams on passing his driving test! Fabries passed with instructor Artan Gjonbala after completing a 6 hour intensive driving course in Brentwood.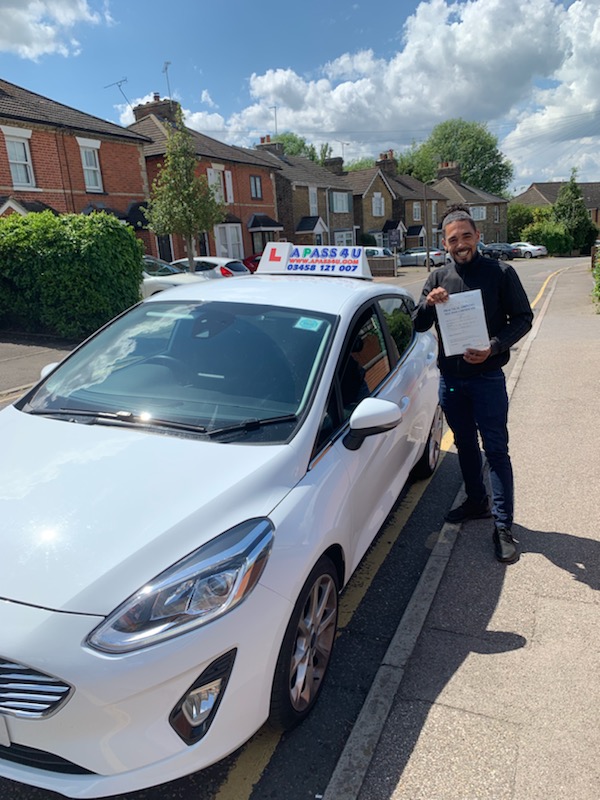 Artan said "Well done Fabries, drive carefully mate and I'll see you on the roads!"

Great stuff Fabries! 😀
The following two tabs change content below.
Tony has been involved in the driver training industry for the last 10 years. Running a network of approximately 200 instructors, through
APass4U
and
Kudos Driving Instructor Training
he insists that standards are always kept high. Tony is a fully qualified Approved Driving Instructor and is a key member of the Road safety events team within Essex helping to raise awareness of the dangers on the road.