Theory Test & Hazard Perception
The Road to Passing Your Driving Test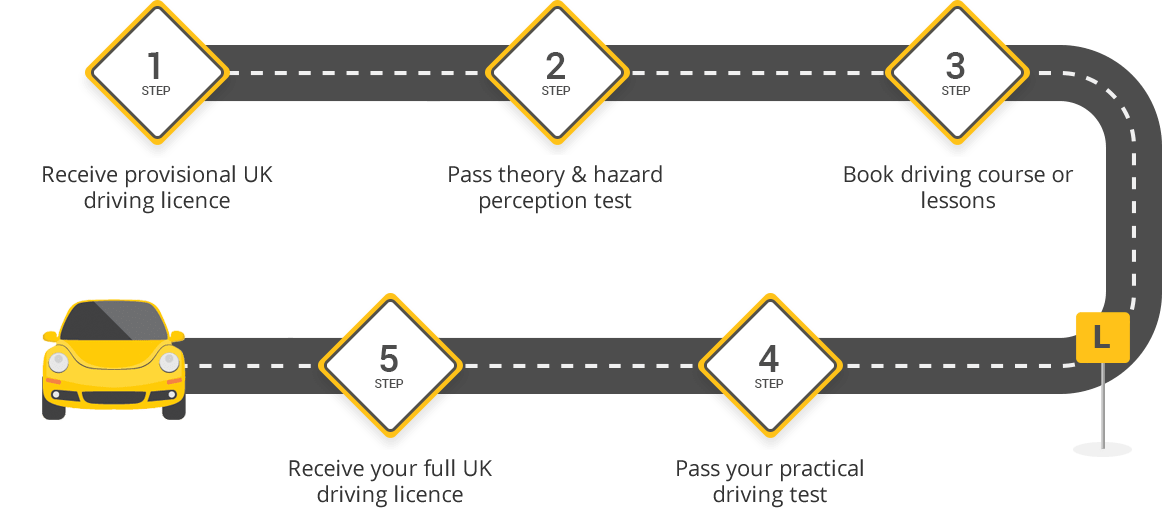 The theory test was introduced to significantly improve road safety and reduce accidents among newly qualified drivers. By understanding the rules of driving you know what to expect from other road users. This will enable you to anticipate potential hazards, leaving you to enjoy a safe journey.
What's Involved in the Theory Test?
The theory test comprises of 2 parts. The first part is a 50 question multiple choice test which is done entirely on a PC. The pass mark for this is 43 correct answers. The test itself is made up of 14 topics: alertness, attitude and safety, your vehicle, safety margins, hazard awareness, vunerable road users, other types of vehicles, vehicle handling, motorway rules, rules of the road, road and traffic signs, documents, accidents and vehicle loading.
The second part of the theory is hazard perception. This is a series of 14 separate video clips showing hazardous situations. You must identify them by clicking the mouse to show that you have seen the potential hazard before it actually becomes one. You must score 44 or more out of 75 to pass. You have to pass your practical test within 2 years or you will have to retake the theory and hazard parts again.
Educational Literature
Our comprehensive pack covers all aspects and when used correctly will prepare you for your test. (Contents includes 29 mock test papers, Highway Code, Knowing your traffic signs and the official DSA cd-rom for the multiple choice and hazard perception tests). Price £25.
Or we can supply the following books and cd-roms individually. The Highway Code £2.50, Know Your Traffic Signs £4.00, Driving the Essential Skills £12.99 and The Complete Theory Test Cd-Rom £20. All these items can be purchased from your instructor or alternatively call us direct.
Proof of Identification
When you go to the test centre you must take with you:
Your signed provisional licence (both sections of a photocard and paper card licence)
Your theory test appointment letter or internet booking details
If you have an old paper style licence you will need to take a valid passport as ID