Congratulations to Ben Greene on passing his driving test this week in Tilbury! Ben undertook a 15 hour intensive driving course with instructor Artan Gjonbala.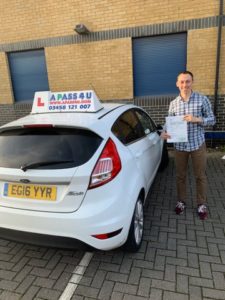 Artan said "Ben was a pleasure to teach and I am so happy with his result. He has worked so hard and I am glad that it has paid off!".
Impressive stuff Ben, please keep practising everything which you have learnt and stay safe on the roads!