Congratulations to Martin Mcdaid on passing his driving test this week after undertaking a 12 hour intensive driving course in Kent. With the instructor Billy Dhillon!
Billy said "I am so proud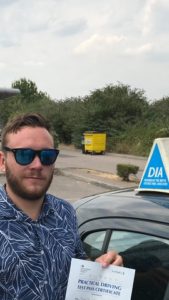 of Martin and i hope he is proud of himself too he worked very hard and he was such a nice lad to teach! Well done!"
Well done and keep perfecting your driving skills!