Congratulations to Floyd Itter on passing your driving test this week after undertaking a 10 hour intensive driving course in Brentwood. Impressive stuff and stay safe on the road!
Artan Gjonbala said "I am so happy for Floyd he tried his very best in making sure he passed, Well do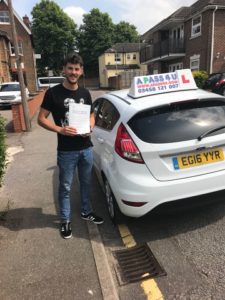 ne!"
Impressive stuff, Drive Safe!