Erin passes 1st time with only 2 minors!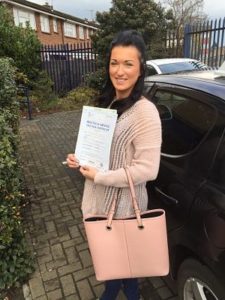 A massive congratulations to Erin Smith who passed her test today at the Tilbury Centre with only 2 minors, excellent job.
Her instructor Garth Ellis told us "Erin had a brilliant attitude towards driving and I am very pleased with the result she got. Well done Erin."
Keep perfecting those driving skills and stay safe!
Happy Driving Erin.