Welcome to Part 16 of Jess' Driving Diary. The Driving Diary will be a weekly blog of the driving lessons for a 17 year old pupil but will be from the perspective of both the pupil and the instructor. Our aim is to help learners understand that the challenges they encounter are dealt with by most pupils and that they need not be as nervous about driving as they think. It will allow them to follow the lessons from the beginning to test of Jess Smith and her driving instructor Nick Freeman. We will hopefully bring you the emotions, practical and technical elements of learning to drive.
The Pupil – Jess Smith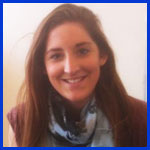 Jess Smith is a 17 year old young lady who hails from the glamorous town of Southend on Sea in Essex. She is a generally confident person. Jess enjoys her sport and has good eye hand coordination, which will definitely help whilst learning to drive. Jess is presently studying A Level English Language, English Literature, History and RE. Her long term goals are to become a primary school teacher.
The Instructor – Nick Freeman
Nick Freeman is a Southend on Sea based driving instructor with 9 years' experience in teaching people to drive cars. Nick spent 24 years in the Navy where he defended this great Isle of ours and got the bug for training people albeit in a completely different style and without the guns of course. For his sins Nick is a West Ham fan but we don't generally hold that against him. With a great sense of humour Jess is definitely going to enjoy her driving lessons!
JESS: It was spitting down with rain on this lesson so I have to be careful with braking and things like that but I have got more used to it now. Compared to a couple of lessons ago when I didn't like driving in the rain, I don't mind it now.
NICK: Jess had to take a couple of weeks off from driving as she was ill. I got Jess to drive around a bit just to get her used to being behind the wheel, when you are at the early stages of learning a subject it is easy to forget something if they are not practiced regularly. It did not take long for her to get up to the standard she was at previously.
JESS: My last lesson was 2 weeks ago because I was ill so I couldn't have a lesson last week. This week I was feeling much better but still not 100% and was tired and a bit drained so I had to really concentrate on what I was doing.
NICK: As Jess done so well with the Reverse Park during the last lesson again I asked Jess if she wanted to practice another manoeuvre, Jess asked if she could practice the reverse around the corner. We drove to a suitable area to practice this manoeuvre.
JESS: We drove around the big block for a bit so that I got into it and got used to driving again. Then we went round some streets to do a reverse around the corner. I had done this once before a couple of lessons ago so Nick had to talk me through it again for the first time before I done it again this time.
NICK: As Jess hadn't practice this manoeuvre for a while she was a bit rusty at first.
Jess had a problem working out which way to turn the wheel, this is a common error with learners, it is easily fixed as long as the learner looks over their left shoulder and looks out the back window whilst reversing.
JESS: The second time I was starting to get used to it but kept getting my left and rights mixed up so I would say what I'm doing out loud so that Nick could correct me when I'm wrong. I started to get the hang of it towards the end so hopefully I should get the knack of it next lesson after some practicing.
NICK: A lot of pupils try to use their mirrors which results them in steering the opposite way to which they actually want to do. After I explained this to Jess it seemed to make sense to her and made things easier for her.
JESS: It's mostly about clutch control and making sure you don't reverse too fast. It's also about road awareness and looking out for anything that may be a hazard for example if any cars are approaching you then you have to stop, if you're halfway around the corner and a car comes up behind then you go into first gear and move off.
NICK: This manoeuvre can be done quite easily as long as the speed is kept low, if it is done too quickly and you make an error it makes it harder to fix the error. It is also best to do this manoeuvre slowly so the learner can keep a good all round observation, a car or pedestrian approaches the manoeuvre must be stopped until it is clear again. By the end of the lesson jess was a lot better at the manoeuvre.
JESS: One thing that I need to continue working on is my speed, I keep creeping over the speed limit without realising so I need to be careful with that and completely concentrate. My mirrors are slightly better but they need to be perfect so I need to keep remembering to check them.