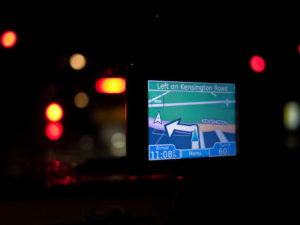 The BBC has recently reported that there could be a radical shake-up to the UK driving test, which might see standard driving test manoeuvres such as turning in the road, replaced with newer manoeuvres that more accurately reflect the way that we drive on the roads of the UK today.
The proposed shakeup has potential to be the biggest that the UK driving test has seen in 20 years. However the new plans mean that we could begin to see a more relevant testing procedure, considering such aspects that have changed throughout those 20 years, such as motoring technology.
The changes include:
Relevant Manoeuvres for Driving on Todays Roads
Plans to scrap the turning in the road manoeuvre (aka the three-point turn), include replacing it with other manoeuvres such as rejoining traffic. The reverse parking manoeuvre will remain part of the test, and may be joined by other manoeuvres such as reversing out of a parking bay.
Using Satellite Navigation During Independent Driving
A change to independent driving, which was only introduced to the driving test four years ago, could see learner drivers asked to navigate to a given destination by following a sat-nav instead of following a combination of directions given by the examiner and road signs.
Vehicle Safety Questions
There are currently two vehicle-safety questions which are asked at the beginning of the driving test. However, the new plans propose that one these should be asked while the candidate is driving. For instance, you may be asked to show how you would operate a heated windscreen while driving.
The DVSA will trial the new practical driving test on approximately 1000 learners.
A Driver and Vehicle Standards Agency (DVSA) spokesman said: "We are carrying out initial research to explore how the driving test could better reflect real-life driving. Any future changes to the test would be subject to full public consultation."
Image source: Ben O'Bryan / Flickr