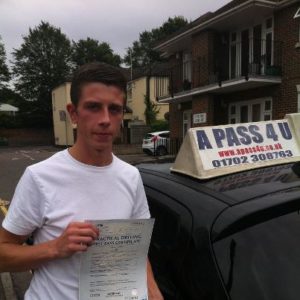 A BIG Congratulations to Richard Hill who passed his driving tests in Brentwood recently.
Garth Ellis, Richards driving instructor said " Richard showed he could pass the test but dd really well to pass with 1 minor driver fault".
Richard passed his driving test after a 6 hour, 1 day driving course all on one day which obviously was the final push to get a pass.