Throughout these tough times, there have been many changes to the way in which you learn how to drive in the UK from booking practical tests to wearing face coverings. The newest change comes in the form of what you must take with you when arriving at a test centre before taking your practical driving test.  The DVSA have announced that pupils must now bring their theory pass certificate with them on test as driving examiners will be checking for valid certificates as part of their normal ID and eligibility checks carried out before undertaking any practical test.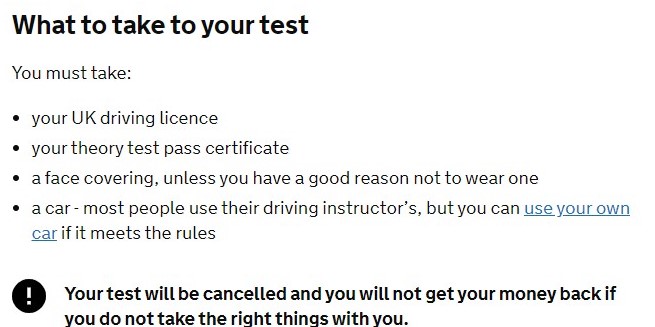 For those now panicking looking around their homes for their letter, please do not worry! If you have lost your certificate or it is damaged, you are able to apply for a replacement letter if you contact customercare@pearson.com via email. All you will need to provide is:

– Your Name
– Address
– Date of Birth
– Driving Licence Number
If you have a test coming up in the next few days and have misplaced your certificate, we will be contacting the DVSA to seek further clarification on how your test will proceed and will update both our Facebook page and this blog in due course.

For all the information about what is required when taking a practical driving test please visit https://www.gov.uk/driving-test/what-to-take.