Huge congratulations to Chloe Hindmarch who recently passed her test in Oxford! Chloe passed after undertaking a 20 hour intensive driving course with instructor Steve Penny.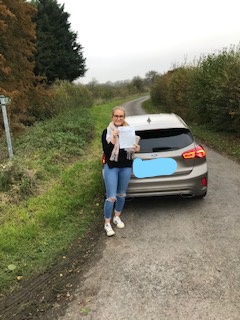 Steve said "Well done Chloe, I am so glad that all your hard work has paid off!"

Please stay safe on the roads Chloe!