Congratulations to Akshata Konala on passing her driving test this week in West Didsbury! She passed after undertaking a 10 hour intensive course with instructor Jeremy Guard.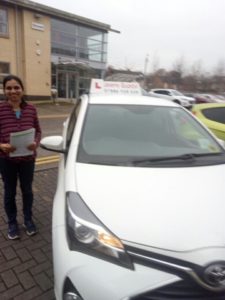 Jeremy said " I am so glad that all of her hard work has paid off, well done!".
Impressive stuff Akshata, we hope you enjoy this new experience!