Congratulations to Tim Betts on passing his driving test this week after undertaking a 30 hour intensive driving course, then passing his test in Colchester.
His instructor said "I am so pleased with the work and effort Tim put in, in making sure that he passed and h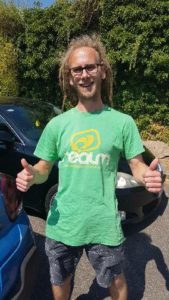 e did just that! Im really impressed!
Drive safe and keep perfecting your driving!