Congratulations to Dan Pearce on passing his driving test this week after taking hourly lesson in Canterbury.
his driving instructor Jame Brewster said "I am so happy for Dan after working so hard in making sure that he passed, i couldn't be more happy with the way he drives! well done Dan!"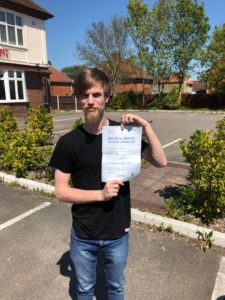 Well done and drive safe!