Recently I sat in my car on the M25 with my husband, driving up to Mansfield. In front of us the traffic began to slow and the speed signs above, indicated to reduce our speed by 10 miles an hour at each sign.
Wondering what was going on, as we slowed we saw in front of us a Highway Agency 4×4 with a flashing sign in the rear windscreen. The sign on the back of the vehicle stated 'Slow Down,' 'Do Not Pass.' As the vehicle weaved its way slowly forward and back across all lanes, slowing the traffic, before finally bringing it to a standstill and straddling the motorway diagonally.
This was the first time I had ever seen or thought I had been part of a rolling roadblock – although my Husband, a former driving instructor with APass4U said, "You've been in a traffic jam! You just haven't been at the front of that traffic jam. Sometimes this is what is going on."
Suddenly a black BMW, illegally shot down the hard shoulder, using it as a lane and passing all stopped traffic, leaving us wondering if this was going to cause another accident, as ahead of us on the hard shoulder was a broken down vehicle. Which is why there was a rolling roadblock and what the Highways vehicle was removing so traffic could safely get going. Luckily, in time, the BMW was able to stop, which was fortunate but it made me wonder if he knew the motorway rules or was just blatantly disregarding them to carry on with his journey. This was the first time in my 30 years experience of driving that I had been at the front of one of these and on light of the news that the Government is thinking of introducing new rules in which learner drivers can have a lesson on a motorway but only when their driving instructor thinks they are ready and the lessons will not be mandatory. I wondered should learners be allowed on motorways?
The government said the change would allow learner drivers to "get a broader driving experience", practise at higher speeds and put their theoretical knowledge into practice. BBC News
I can remember one of the times, when I was a new driver and I was parked on the hard shoulder after a necessary stop. I was watching all the traffic whizz past me and sat there without a clue how to get myself back into the flow without causing an accident. My sister in law said to me, 'you need to use the hard shoulder to gather speed, whilst indicating to gain momentum, then move out into traffic when there is space.'
What are the rules in situations like these?
Isn't it worth it to be taught a lesson on the motorway and to learn about motorway driving with a qualified instructor, before doing it for the first time on your own. Especially if you don't have much driving experience but you need to get out on the roads.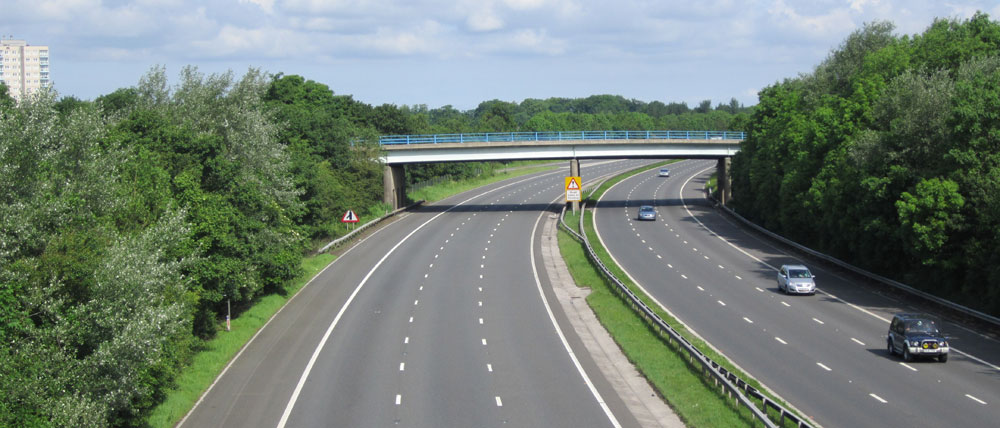 The DVSA is interested to find out what you think about it and stated in their consultation paper:
The proposal set out in this consultation, to allow learner driver to take lessons on motorways, will enable novice drivers to experience the broadest possible range of driving experiences in a supportive environment, helping them to be better, safer, independent drivers. Motorway lessons will be voluntary and only permitted where the learner is accompanied by an approved driving instructor in a dual-controlled car. DVSA
You can read the full paper at the link above. They want to know if you think learner drivers should be allowed on motorways.
Go online and fill in the survey here: Motorway Lessons for Learner Drivers
E.Mail: learnersonmotorways@dft.gsi.gov.uk
Write to:Learners on motorways consultation,
RULIS,
Zone 3/29
Department for Transport,
Great Minster House,
33 Horseferry Road,
London,
SW1P 4DR
Do you think Learner Drivers should be allowed on motorways?