When I was 18 – which was a very long time ago – a boyfriend I was seeing, felt afraid of taking his driving test. Although he was perfectly capable of driving – it was the fear of being 'tested' which caused him problems. Twice he had gone to the test centre and twice his nerves got the better of him. He decided the best way to deal with this was to allow his brother to take the driving test for him. His brother had also been a deserter from the Foreign Legion and then became a Chef in Switzerland, so there is really quite a story from my youth to be told here, but we can save that for a rainy day! (In those days identity theft was a lot easier and more simple than it is today.)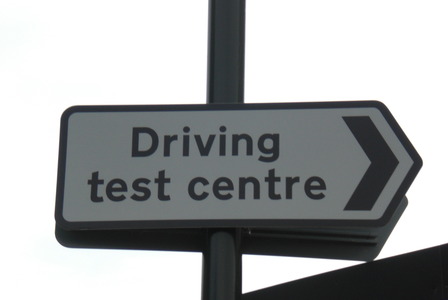 As wrong as this was-then and now-there are also unscrupulous individuals who choose to pass themselves off as Driving Instructors as well. Providing tuition to learner pupils without having gone through the extensive training which Driving Instructors go through is an arrestable offence.
From 2006 to 31 March 2015, DVSA investigations into illegal driving instructors resulted in:
136 arrests
39 convictions
36 police cautions. GOV.UK
As a pupil there are a couple of ways for you to check if the driving instructor you are using is licenced by the DVSA. The first is to get in contact with a well established company like A Pass 4 U. The Owners of A Pass 4 U, fully understand their role and responsibility in providing such a service to the communities they are based in and keep up to speed with new legislation and changes to ensure their instructors are knowledgeable and prepared. They perform a thorough check of the Driving Instructors credentials on employing them, to ensure the best possible service is given to the customer of the company.
If you connect with a Driving Instructor yourself, you can also check their credentials by asking to see their licence. Becoming a driving instructor involves passing three tests, so they can teach you as a trainee (on a pink licence). This entails a trainee having passed their part one in the last two years, passed their part two and done at least 40 hours of training in the last six months with a qualified ADI and recorded it on the ADI21T form with the DVSA which then allows them to apply for a trainee driving licence. This process is rigorous to ensure as many driving instructors as possible are legitimate. Once qualified they will have a green licence which will give their ADI number and state they are included on the Register of ADI's in the UK. If you are unsure, call the DVSA for more guidance. Telephone: 0300 200 1122 (English)
Please remember If you suspect someone is charging for lessons when not qualified and registered then please let us know. You can contact the DSA on 0191 201 8120 or e-mail fraudandintegrity@dsa.gsi.gov.uk. GOV.UK
Category
Tags