Welcome to Part 19 of Jess' Driving Diary. The Driving Diary will be a weekly blog of the driving lessons for a 17 year old pupil but will be from the perspective of both the pupil and the instructor. Our aim is to help learners understand that the challenges they encounter are dealt with by most pupils and that they need not be as nervous about driving as they think. It will allow them to follow the lessons from the beginning to test of Jess Smith and her driving instructor Nick Freeman. We will hopefully bring you the emotions, practical and technical elements of learning to drive.
The Pupil – Jess Smith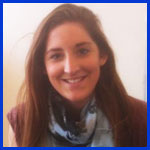 Jess Smith is a 17 year old young lady who hails from the glamorous town of Southend on Sea in Essex. She is a generally confident person. Jess enjoys her sport and has good eye hand coordination, which will definitely help whilst learning to drive. Jess is presently studying A Level English Language, English Literature, History and RE. Her long term goals are to become a primary school teacher.
The Instructor – Nick Freeman
Nick Freeman is a Southend on Sea based driving instructor with 9 years' experience in teaching people to drive cars. Nick spent 24 years in the Navy where he defended this great Isle of ours and got the bug for training people albeit in a completely different style and without the guns of course. For his sins Nick is a West Ham fan but we don't generally hold that against him. With a great sense of humour Jess is definitely going to enjoy her driving lessons!
JESS: I had a half day at school so I had my lesson during the day so that it is light and I could work more on my manoeuvres. We arranged it so that we wouldn't be sitting in traffic but the roads were still busy.
NICK: We had a lesson during the day today thinking the traffic would not be too bad, unfortunately being close to christmas the traffic was terrible, so we decided to progress onto Bay Parking.
JESS: We moved onto bay parking and I have tried this couple of times in my own car and it hasn't been very good. However, when I started in Nick's car I got the hang of it quickly and found it quite easy.
NICK: Jess had pointed out she was dreading this manoeuvre as she had practiced it in her car and it didn't go to well. I assured her when it is taught properly that it is an easy manoeuvre but she looked sceptical.
JESS: We went into an empty car park so that it was easier for me but I think that after a few practices I will be okay and confident with doing it.
NICK: We went to an empty car park and with the aid of diagrams I showed Jess how the manoeuvre should be carried out, as usual I did a demonstration of this manoeuvre also explaining things as I went along. Jess then got back in the driving seat and I talked her through it, to her amazement she got into the bay between the lines first time. We had a few more practices and by the end I just told her to pick a bay and to park in it, to her surprise she done it without a problem.
JESS: On this lesson for some reason I was driving really slow, like 20mph on a 30mph road which is a change from when I am normally speeding. My mirrors have got better and I am checking them more frequently.
NICK: Jess has reduced her speed but now she drives like she is auditioning for Driving Miss Daisie so a few times I had to tell her to speed up a bit.
JESS: Sometimes I am still being heavy footed on the gas because I am used to driving in my car but when it comes to a week or so before my test then I will stop driving my car so that I am used to driving Nicks car and used to the biting point.
NICK: Jess is concerned she will not be ready for her driving test, but after a few more driving lessons, I have no doubt that she will be.
JESS: At the moment I don't feel like I will be ready for my test but I will start having a few lessons a week and practicing my manoeuvres. I think that when it comes to my test it will be my nerves that will get the better of me so I hope to have a mock test before to get me prepared for what is to be in my driving test.