Welcome to Part 17 of Jess' Driving Diary. The Driving Diary will be a weekly blog of the driving lessons for a 17 year old pupil but will be from the perspective of both the pupil and the instructor. Our aim is to help learners understand that the challenges they encounter are dealt with by most pupils and that they need not be as nervous about driving as they think. It will allow them to follow the lessons from the beginning to test of Jess Smith and her driving instructor Nick Freeman. We will hopefully bring you the emotions, practical and technical elements of learning to drive.
The Pupil – Jess Smith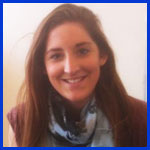 Jess Smith is a 17 year old young lady who hails from the glamorous town of Southend on Sea in Essex. She is a generally confident person. Jess enjoys her sport and has good eye hand coordination, which will definitely help whilst learning to drive. Jess is presently studying A Level English Language, English Literature, History and RE. Her long term goals are to become a primary school teacher.
The Instructor – Nick Freeman
Nick Freeman is a Southend on Sea based driving instructor with 9 years' experience in teaching people to drive cars. Nick spent 24 years in the Navy where he defended this great Isle of ours and got the bug for training people albeit in a completely different style and without the guns of course. For his sins Nick is a West Ham fan but we don't generally hold that against him. With a great sense of humour Jess is definitely going to enjoy her driving lessons!
NICK: As soon as Jess got in the car she pointed out she wasn't feeling very well, I gave her the choice of leaving the lesson if she wasn't feeling up to it. She decided she wanted to carry on with the lesson so I said we would give it a go but we could stop at any time if she felt worse.
JESS: I was feeling ill again today so I was exhausted but I was okay when I first started driving, it got dark quick and it was raining so we didn't do any manoeuvres.
NICK: I also asked Jess if she had taken any medication that could affect her driving which she said she had not. A lot of medication can cause drowsiness so any driver who takes medication must check to see what affects they may cause.
JESS: As I was driving Nick told me to turn right but I was in a daze so I just drove straight past, then the lights were red but I forgot to slow down and would have gone through the red light. Hopefully this was just a wobble though and I haven't lost it completely!
NICK: I asked her to take a turning and just like my wife she completely ignored me, she also nearly drove through a red light. This shows that illness can affect your concentration.
JESS: When I drove my car I stalled it because the difference between the biting points are big and it takes time to adjust to whatever car I'm in.
NICK: As Jess has been using her car as well she had a few problems finding the biting point which was unusual as Jess has never had a big problem. I've put this down to using different cars as all cars have different biting points. When it gets nearer the test I will ask Jess not to use her car so this doesn't happen.
JESS: My mirrors were a bit better and so was my speed although I still need to keep an eye on them because there are still times when I forget about them. I'm still getting used to driving in the dark and the rain and I have to remember that the breaking distance doubles when its wet so I have to forward think even more.
NICK: Jess has finally passed her theory test and passed first time which is good news I know she was quite worried about it so congratulations Jess!
JESS: I finally passed my theory so I can go and book my test now and hopefully be ready in a couple of months, end of January/February. I would recommend anyone to do the theory as soon as possible to get it out of the way, because I had to balance revision for mine with my studying and homework. A lot of people say that they didn't need to revise for it but I would say revise because i definitely needed too. It was good because I passed first time and got it over and done with, and I didn't have to wait and pay to do it again. It seems so much hassle to take it again when you can just revise for an hour a night and get it done. The night before my test I was really nervous and I said to my mum that I was more nervous about my theory than my A Level exams but it was fine when I got in there and I was relieved when I found out that I had passed.