Ellie gets 1st time pass!
Congratulations to Ellie Rodgers who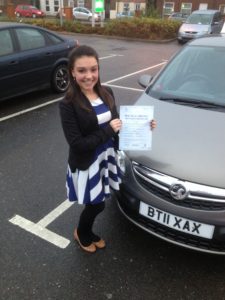 left the test centre very happy after a 1st time pass in Boston. Her instructor, John Lloyd stated that she was 'very hard-working and determined Ellie got the right result'. Ellie took one of ever popular driving courses in Boston.
Well done Ellie!.