Welcome to Part 12 of Jess' Driving Diary. The Driving Diary will be a weekly blog of the driving lessons for a 17 year old pupil but will be from the perspective of both the pupil and the instructor. Our aim is to help learners understand that the challenges they encounter are dealt with by most pupils and that they need not be as nervous about driving as they think. It will allow them to follow the lessons from the beginning to test of Jess Smith and her driving instructor Nick Freeman. We will hopefully bring you the emotions, practical and technical elements of learning to drive.
The Pupil – Jess Smith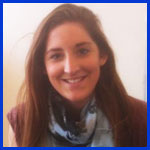 Jess Smith is a 17 year old young lady who hails from the glamorous town of Southend on Sea in Essex. She is a generally confident person. Jess enjoys her sport and has good eye hand coordination, which will definitely help whilst learning to drive. Jess is presently studying A Level English Language, English Literature, History and RE. Her long term goals are to become a primary school teacher.
The Instructor – Nick Freeman
Nick Freeman is a Southend on Sea based driving instructor with 9 years' experience in teaching people to drive cars. Nick spent 24 years in the Navy where he defended this great Isle of ours and got the bug for training people albeit in a completely different style and without the guns of course. For his sins Nick is a West Ham fan but we don't generally hold that against him. With a great sense of humour Jess is definitely going to enjoy her driving lessons!
JESS: This was an hours' lesson so we did the normal and drove around for a bit, there was quite a bit of school traffic so it puts my stop and starting and clutch control into practice.
NICK: It was a very busy time again during Jess's lesson. Whilst its great practice for clutch control it does stop us from practicing other things. I wanted to recap the 2 manoeuvres Jess has covered as it had been a while since she last did them.
JESS: We drove around by the airport and went down a side road to practice manoeuvres. The main two that I practiced were turn in the road and reverse park. I feel like I do forget them and it takes me a couple of times to get back into doing them but once I get them I can do it.
NICK: At first she was a bit rusty but with a little help it all came back to Jess. It seems over the last few weeks we have not progressed too much which in some cases could be worrying.
JESS: I went through a patch where I didn't want to drive, I don't know why I just went off it and I didn't even drive my own car.
NICK: I have sat and thought would could be the reasons and there are a couple: Firstly over the school holidays Jess has been away on holiday quite a lot so there has been no consistency and when you are learning to drive in order to progress you need to keep practicing what you have learnt. Secondly most of the lessons are in rush hour with lots of traffic and we seem to spend a lot of time stopping and starting.
JESS: I think it was because I hadn't had a lesson in quite a long time and I didn't get a chance to go out in my car either but after my lesson last week I'm starting to feel more confident and I try to get out whenever I can.
NICK: Now Jess is back at sixth form im hoping we can get the consistency back. I will also be trying to arrange lessons at a better time for Jess.
JESS: I need to get my theory done then I can focus on my practical and be driving soon. I got told that it was normal to feel like that from friends who have passed their driving tests but they told me to keep it up and that I'd get back into it.