Welcome to Part 11 of Jess' Driving Diary. The Driving Diary will be a weekly blog of the driving lessons for a 17 year old pupil but will be from the perspective of both the pupil and the instructor. Our aim is to help learners understand that the challenges they encounter are dealt with by most pupils and that they need not be as nervous about driving as they think. It will allow them to follow the lessons from the beginning to test of Jess Smith and her driving instructor Nick Freeman. We will hopefully bring you the emotions, practical and technical elements of learning to drive.
The Pupil – Jess Smith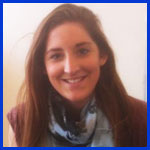 Jess Smith is a 17 year old young lady who hails from the glamorous town of Southend on Sea in Essex. She is a generally confident person. Jess enjoys her sport and has good eye hand coordination, which will definitely help whilst learning to drive. Jess is presently studying A Level English Language, English Literature, History and RE. Her long term goals are to become a primary school teacher.
The Instructor – Nick Freeman
Nick Freeman is a Southend on Sea based driving instructor with 9 years' experience in teaching people to drive cars. Nick spent 24 years in the Navy where he defended this great Isle of ours and got the bug for training people albeit in a completely different style and without the guns of course. For his sins Nick is a West Ham fan but we don't generally hold that against him. With a great sense of humour Jess is definitely going to enjoy her driving lessons!
NICK: Due to the fact over the school holidays Jess has been abroad more times than Judith Chalmers this was our first driving lesson for a while.
JESS: It was my first lesson back after both of us being on holiday for a couple of weeks so as normal it took about 10 minutes to get used to driving again however I had been out in my own car so it didn't take me too long to get back into being used to driving .
NICK: As expected Jess was a bit shaky at the start but it didn't take long for her to settle down. We had a longer lesson today so I got her to drive to Canvey Island to get her out of her comfort zone.
JESS: This was an hour and a half lesson so we drove to Canvey Island where I haven't driven before so it have me something different and out if my comfort zone where I didn't know roads as well as I did in Southend.
NICK: At one stage we came to a bus lane that had signs displaying when it is in operation. When the bus lane is not in operation it must be used as a normal lane. If you don't adhere to this on test it will result in failure. This was very handy for Jess as there are no lanes in Southend.
JESS: On the way there were road markings such as bus lanes that are not in Southend so I learnt the rules of when I am allowed in the bus lanes, also in Canvey I learnt the signs for national speed limit where I could put my foot to the floor but as I didn't know the area it gave me the chance to pay extra attention to the toads so that I knew when the limit was changing.
NICK:Whereas most roads in Southend are 30 mph we came across roads with different speed limits. This was also good for Jess as she had to maintain concentration so she wasn't breaking the speed limit.
JESS: The main aim of the lesson was to get me used to driving in areas that I wasn't so comfortable in, we practiced roundabouts again so I feel confident with them and next lesson I'll be practicing & learning more about manoeuvres.
NICK: We also practised driving at more roundabouts, and I'm sure Jess is now confident on approaching roundabouts.
JESS: I'm starting to learn my theory now so that I can get it over and done with so I can drive sooner.