As the rain over the last couple of days has continuously reminded us-Autumn is on its way in the UK. Luckily driving is one of the few past-times which isn't always, necessarily affected by the weather and driving conditions.  It can just make things a bit more challenging. Although driving in the rain or heavy snow comes with its own issues – learning with a great driving instructor – sharing your woes and concerns with them regarding this kind of weather – can assist them in helping you to challenge yourself and develop the skills necessary to keep.
What other things are there you can do to test out your driving legally and with a huge dose of fun!
I thought I would put some ideas together to lighten the spirits, provide some inspiration and get you looking at the possibilities available to you as a Driver.How do you fancy these five fantastic driving experiences to have a go at – once you have passed your test.
1. Dune Buggy Safari in Dubai – Age 16 up!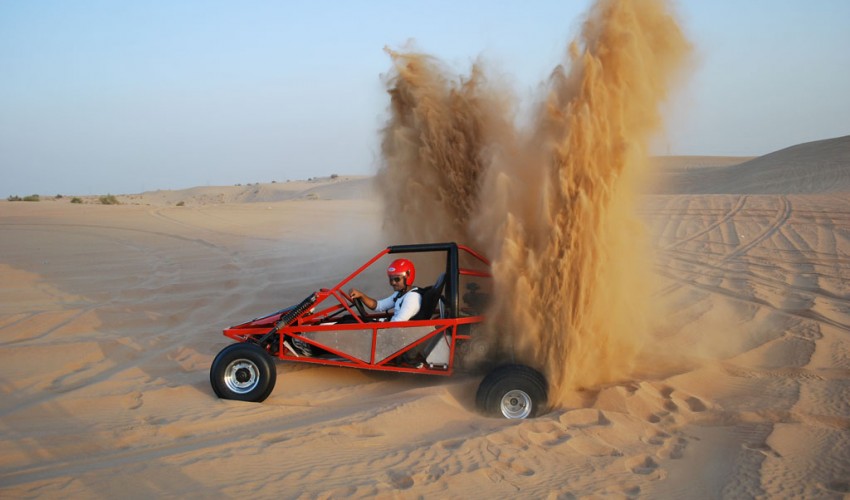 Dune Buggy Safari
Dune buggy in Dubai! We will depart Dubai around 8:30 am or 3:30 pm and drive to the red sand dunes. On arrival in the desert we will take you through a safety briefing and instruct you on how to use our dune buggies which have been specifically designed for driving on this extraordinary terrain. The fun starts as we head off on a thrilling drive through the sand dunes.
In comparison to quad bikes our dune buggies are more powerful and reliable on sand and at the same time are safer as they are equipped with a full roll cage, bucket seats and safety harness. Our buggy safari will give you an opportunity to explore the open desert with a convoy and a professional back up team for safety. The convoy leader will take you through a 10 Km winding track full of thrill and fun while the backup team will follow you with soft drinks and water and mechanic with essential tools .
You need to be at least 16 years old and sign a disclaimer form against damage and personal injury. We will provide you with safety helmets and goggles. This is a guided tour, guests are requested to follow the leader/convoy for safety purposes.
Skid Pan Driving Courses in the London Area (Just 10 Minutes from the M25!)
This Skid Pan driving Course uses the latest Scandinavian designed skid frame fitted to a family car. This system is great fun and will help you to master lots of different skid situations. On the course you will experience skids at varying speeds and on different simulated levels of grip. Grip levels are adjusted by the instructor via a sophisticated computerised control unit.
Experienced Skid Pan Instructors
Your fully trained and experienced skid pan instructor will create emergency situations, where you will learn to overcome your instinctive reactions, as these can often be the WRONG ones and can lead to unnecessary collisions! By the end of the course you will have a greater understanding of why a vehicle can get into skid situation and have some new skills to help you stay in control.
Skid Training Format
First your Instructor will give you a briefing on why skids can occur, when they happen, the different types of skids and how to correct them. Next he will demonstrate how to deal with the different types of skid with you in the passenger seat. Then its your turn and you are put in the hot seat with the instructor alongside helping you develop the required skills.
The Training Course Includes:
In-car Demonstrations by Your Instructor
Skid Avoidance Techniques
Emergency Braking Methods
Front Wheel Skid Control
Rear Wheel Skid Control
ABS Braking Techniques
Format
Group Size = 3 Drivers per Instructor/car
Driving Time = Approximately 40 Minutes per driver
Duration = Allow up to 3 hours at the venue
Gift Voucher Delivery
Vouchers can be emailed or will be posted on the day of purchase if before 3pm. All Gift Vouchers are:
Valid For 12 Months
Sent in an Attractive Presentation Wallet
All drivers are welcome regardless of Driving Experience
Restrictions
You must be over 17 with a full drivers licence
Venue
North London (10 Minutes from M25)
This Skid Pan Centre is in easy reach from London, Kent, Middlesex, Surrey, Essex, Hertfordshire, Oxfordshire and the South.
 3. A French Ferrari Tour. (For those of you with deep pockets!)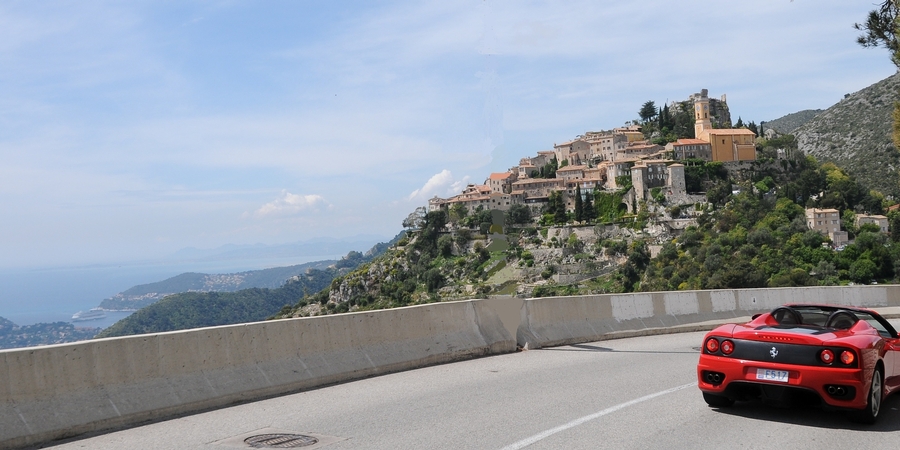 You always wanted to drive a Ferrari? Let's go for your DREAM !
DRIVER
15 minutes : 119€
30 minutes : 215€
1 hour : 395€
4 hours : 790€
8 hours : 1290€
OPTIONS
the video of your drive : 49€
the certificate : 2€
The prices include the insurance.
Our professional instructor will stay with you in the Ferrari
For more details about our Pilot experience, go on our 
online store
.
DEPARTURES :
Choose your starting place, Monaco for its legendary F1 circuit and its scenic roads overlooking the Principality, Eze Village for the beautiful winding roads and the fluid traffic flow throughout the year, Nice for its avenue "Promenade des Anglais" along the seaside and the itinerary on the medium and large cornices with stunning views and fluid traffic.
MONACO
Imagine yourself in a convertible Ferrari F430 for discover a part of the Monaco F1 circuit.
Barely out of the Principality you take the wheel next to our instructor and will experience new sensations with the V8 sound! You drive on scenic roads with breathtaking views over Monaco.
Departure: from your hotel.
The 30 min tour:
Ride as a passenger in Monaco and drive on the Moyenne Corniche while enjoying stunning views of Monaco and go back in the Principality.
The 1 hour tour:
Ride in Monaco to discover the Monaco F1 circuit as a passenger
Drive on the medium and large cornices with panoramic views of Monaco to the Italian border
Highway to Menton, border town before Italy, return the Vista Palace with a view overlooking Monaco.
The 4 hours and 8 hours tour:
Drive and sightseeing.
Choose or combine drive and ride.
Our enthusiastic instructor will show you the most beautiful panoramic roads of the French Riviera. He will propose you different itineraries as corniches, highway, seaside, stops on panoramic views for photos or for a drink, lunch …
He will share all his experience and passion with you.
4. The Hypersonic – Silverstone
Let's leave it to the numbers: 0-60 is 3 secs, 150mph, V6, weighing just 650 kilos.
Driven by a pro-instructor you'll experience the rampant adrenaline rush of F1®, and after a few brain-splitting seconds you'll understand exactly why we've christened the car "The Hypersonic". By the end of your three laps you'll be begging for mercy. Or for more.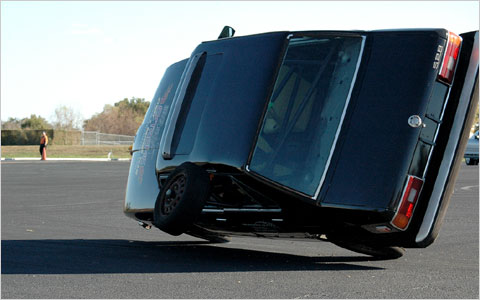 For those of you who may just want to take your driving to a different level and for a different reason. How about stunt driver school.
Which one of these five fantastic driving experiences do you fancy?