Welcome to Part 6 of Jess' Driving Diary. The Driving Diary will be a weekly blog of the driving lessons for a 17 year old pupil but will be from the perspective of both the pupil and the instructor. Our aim is to help learners understand that the challenges they encounter are dealt with by most pupils and that they need not be as nervous about driving as they think. It will allow them to follow the lessons from the beginning to test of Jess Smith and her driving instructor Nick Freeman. We will hopefully bring you the emotions, practical and technical elements of learning to drive.
The Pupil – Jess Smith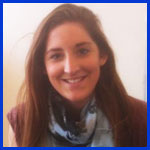 Jess Smith is a 17 year old young lady who hails from the glamorous town of Southend on Sea in Essex. She is a generally confident person. Jess enjoys her sport and has good eye hand coordination, which will definitely help whilst learning to drive. Jess is presently studying A Level English Language, English Literature, History and RE. Her long term goals are to become a primary school teacher.
The Instructor – Nick Freeman
Nick Freeman is a Southend on Sea based driving instructor with 9 years' experience in teaching people to drive cars. Nick spent 24 years in the Navy where he defended this great Isle of ours and got the bug for training people albeit in a completely different style and without the guns of course. For his sins Nick is a West Ham fan but we don't generally hold that against him. With a great sense of humour Jess is definitely going to enjoy her driving lessons!
JESS: I had a really busy weekend and hardly got any sleep on Saturday night so I was still exhausted this morning so I was happy it was just an hours lesson because I don't think I had the concentration to do any more. It was just a recap lesson due to it being only an hour as there wasn't nenough time to introduce anything new.
NICK: Due to a heavy weekend Jess only had an hour's lesson. It was clear to see Jess was very tired and her concentration levels were very low. Jess went down the same route as she had on the previous lesson but jess was making mistakes she wouldn't normally make.
JESS: I took the same route as last time down to the seafront and because it was nice weather it was quite busy which made me more aware of my surroundings. There was a few times where I had to stop at lights and crossings so it was good practice.
NICK: We drove down the seafront and it was busy, this was good practice for Jess as it took a lot of clutch control stopping and starting.
JESS: We went around roundabouts because Im still cautious of them so I need to practice as many as I can to get used to them so that I no longer feel nervous. The more im doing them the better and calmer I am feeling about them although I still need Nicks guidance through it.
NICK: I also took Jess around some roundabouts, she is still very nervous of roundabouts so this was good practice. I still needed to coach Jess on the roundabouts but I'm sure in time she will gain the confidence to manoeuvre around them on her own.
JESS: Today wasn't the best lesson as I was so tired, I was making so many mistakes that I should know but kept forgetting to do. For example going into first gear and putting my hand break on when at traffic lights and indicating. They were stupid mistakes that I should have known but didn't think about, even Nick noticed I wasn't all there. I didn't realise it would affect driving so much.
NICK: As the lesson was only an hour long and Jess was making a lot of mistakes we had no time to progress onto manoeuvres. We talked about the mistakes Jess had made and she was disappointed with herself for the basic errors. I pointed out everyone has a bad day, and not to dwell on it.
JESS: Over the past few lessons my steering has gradually improved and I am beginning to check my mirrors a lot more than I used to. I think that now I have got the basic driving skills I can focus on checking things like my mirrors which are so important. I still need to focus on moving off a bit faster and going into second gear a bit quicker after I've moved off.
NICK: Jess has done well improving her steering, at the beginning she struggled with her steering but there has been a vast improvement.
JESS: Next lesson when im more aware we'll be moving onto manoeuvres which should be quite fun although im a bit nervous about it.
NICK: I think the most important lesson that Jess has learnt today is that it is not sensible to drive when you are tired. If you are on a long journey the Driving Standards Agency recommend you take a 20 minute break for every 2 hours of driving.