Welcome to Part 8 of Jess' Driving Diary. The Driving Diary will be a weekly blog of the driving lessons for a 17 year old pupil but will be from the perspective of both the pupil and the instructor. Our aim is to help learners understand that the challenges they encounter are dealt with by most pupils and that they need not be as nervous about driving as they think. It will allow them to follow the lessons from the beginning to test of Jess Smith and her driving instructor Nick Freeman. We will hopefully bring you the emotions, practical and technical elements of learning to drive.
The Pupil – Jess Smith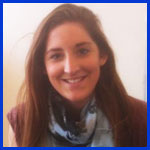 Jess Smith is a 17 year old young lady who hails from the glamorous town of Southend on Sea in Essex. She is a generally confident person. Jess enjoys her sport and has good eye hand coordination, which will definitely help whilst learning to drive. Jess is presently studying A Level English Language, English Literature, History and RE. Her long term goals are to become a primary school teacher.
The Instructor – Nick Freeman
Nick Freeman is a Southend on Sea based driving instructor with 9 years' experience in teaching people to drive cars. Nick spent 24 years in the Navy where he defended this great Isle of ours and got the bug for training people albeit in a completely different style and without the guns of course. For his sins Nick is a West Ham fan but we don't generally hold that against him. With a great sense of humour Jess is definitely going to enjoy her driving lessons!
NICK: Today's lesson was for 1 ½ hours, Jess was nervous at the start as she was worried that the bad lessons would continue.
JESS: My past couple of lessons didn't go too well due to me being tired and not concentrating, I didn't know if it was due to me having a mental block and forgetting everything that I've been taught or that I was genuinely tired. I was scared in case I had forgotten everything but today's lesson was much better.
NICK: It doesn't help jess that she lives on a very heavily parked road and her skills at meeting traffic are tested as soon as she gets in the car.
JESS: Driving along my road is a nightmare especially at the end of school because there are so many cars parked along the road so it made it harder to get out of my space. As soon as I got going I was fine, I took it slowly down my road to make sure I didn't hit the side of any cars.
NICK: From the start Jess was doing a lot better than the last 2 lessons, the little mistakes she had made recently had been corrected. This gave her more confidence.
JESS: We took the normal route down to the seafront and I drove along the seafront, and this week I felt like I was doing much better such as putting the car into first gear and the handbrake on when stopping at a traffic light.
JESS: We drove all along to Thorpe bay and parked along the top so that I can move onto the next part in driving which were to be manoeuvres.
NICK: We pulled up and I gave Jess a lesson on Turn in the Road (TIR). It is important that pupils are reminded this is no longer a 3 point turn, some roads are not big enough and need to be done in 5 turns as long as they are done correctly and safely.
JESS: I learnt what a turn in the road was which I knew as a three point turn but it can be done in as many turns as needed. When Nick was explaining it to me he mentioned 'Prepare, observe, move' which was the routine you had to do when doing a turn in the road. It seemed so complicated when Nick was telling me how to do it and I honestly thought that I would never be able to do it because there was so much to remember.
NICK: The first part of any manoeuvre should always start with Prepare Observe Manoeuvre (POM). If you carry out the manoeuvre this way it will help the manoeuvre go smoothly and safely. It is also important to realise where this manoeuvre can be done. It would not be safe to do it on very busy roads.
JESS: Nick got out of the car to do a demonstration so that I could watch him do it and he took it slowly and explained everything that he was doing.
NICK: I explained the lesson to jess with the aid of diagrams and she looked completely bewildered to be hones this made me laugh and I told her I would talk her through every part of the manoeuvre until she was happy. This seemed to put her at ease.
JESS: It involved multi-tasking in a way because you had to turn the steering wheel really fast whilst using hardly any gas. When I got into the driving seat again I had to make sure that it was safe to do the manoeuvre and I wasn't going to knock anyone or anything over. I genuinely thought that I was going to reverse down the hill but knew that Nick had dual controls if anything did go wrong.
NICK: After I gave an explanation of the manoeuvre, I carried out a demonstration which made it easier for Jess to understand.
JESS: Nick helped me through every single step of the turn and it seemed much easier than when it was explained, it was just a step by step thing. It wasn't easy but was much better than I thought it would be and I didn't crash into anything! I think that after a few more lessons and practicing them it will get easier and it will just come naturally.
NICK: After a couple of attempts jess done really well. This seemed to build Jesses confidence and improved her clutch control.
JESS: I think that this lesson was so much better and more successful than the past couple and I think I am getting my confidence and motivation back. I'm not speeding as much now however I am still drifting off to the right. I am also going to start learning my theory soon so that I can pass it as soon as possible.