Welcome to Part 4 of Jess' Driving Diary. The Driving Diary will be a weekly blog of the driving lessons for a 17 year old pupil but will be from the perspective of both the pupil and the instructor. Our aim is to help learners understand that the challenges they encounter are dealt with by most pupils and that they need not be as nervous about driving as they think. It will allow them to follow the lessons from the beginning to test of Jess Smith and her driving instructor Nick Freeman. We will hopefully bring you the emotions, practical and technical elements of learning to drive.
The Pupil – Jess Smith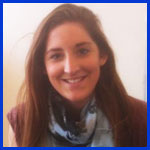 Jess Smith is a 17 year old young lady who hails from the glamorous town of Southend on Sea in Essex. She is a generally confident person. Jess enjoys her sport and has good eye hand coordination, which will definitely help whilst learning to drive. Jess is presently studying A Level English Language, English Literature, History and RE. Her long term goals are to become a primary school teacher.
The Instructor – Nick Freeman
Nick Freeman is a Southend on Sea based driving instructor with 9 years' experience in teaching people to drive cars. Nick spent 24 years in the Navy where he defended this great Isle of ours and got the bug for training people albeit in a completely different style and without the guns of course. For his sins Nick is a West Ham fan but we don't generally hold that against him. With a great sense of humour Jess is definitely going to enjoy her driving lessons!
NICK: This was Jess's first lesson for a few weeks as she wanted to focus on her A level exams.  Because it was her first lesson for a while and she was still in the early stages of driving I took the option to drive Jess down to the seafront to start.
JESS: This was my first lesson in 3 weeks because I stopped driving as I wanted to get my A levels done before I started to focus on driving. As I hadn't driven in a long time Nick drove down to the seafront where I got in the driver's seat.
NICK: Jess drove along the seafront towards Thorpe Bay, I could tell as she drove she regained her confidence and as I corrected little mistakes she made, it was obvious that everything she had already learned was quickly coming back.
JESS: We drove along Southend seafront to the Thorpe Bay area. This was to help get me used to both the car and to driving again.
NICK: Once we got to Thorpe Bay we parked up and I gave Jess a lesson on Crossings. As Jess had not yet done her Theory Test this was a good lesson to cover as there are some questions relating to this subject.
JESS: When we got to Thorpe Bay we stopped and spoke about pedestrian crossings and zebra crossings. I learnt the difference between zebra, pelican, puffin and toucan crossings.
NICK: Jess got these driving lessons for her 17th birthday but I think a trip to the zoo would have been better as when I asked her if she knew 3 types of pedestrian crossings she struggled to think of them so as a clue I told her they are named after birds, straight away Jess replied Zebra!!!!
JESS: We drove back along the seafront, this time I was much more aware when approaching crossings. I knew that I had to check my mirrors when coming to a crossing in case I had to slow down, and to slow down until I could see both sides of the crossing in case someone was to cross.
NICK: We also talked about Light controlled crossings and the sequence of the lights. It is important to know the sequence if you are approaching a set of traffic lights and they are on Amber then it is important to know the next light will be Red so you can prepare for this.
JESS: I also got to see the difference in the lights, so that I would know whether to slow down or keep my steady speed. I think I done quite well with traffic lights and crossings and I quickly picked up how to approach crossings.
NICK: Once I had finished the lesson on Crossings Jess moved off and I took her on a route that had many crossings. After a while Jess did really well at crossings and did not need any further coaching when approaching crossings. She understood that it is very important to be able to see both sides of the crossing before she proceeded.
NICK: We also went up Chalkwell hill and had to stop at the lights, this gave Jess a chance to practice her hill start.
JESS: On the way home we touched on hill starts by going up a hill in Chalkwell, I was scared in case I rolled back into another car but it went okay and I just had to remember to put my hand break on.
NICK: She remained calm and did a good start. It's important to ensure you have a good biting point before releasing the handbrake, and not to rush things. It is also important for drivers behind to keep a reasonable distance, especially if the car in front is a Learner. Unfortunately this is not always the case.
JESS: The worst thing to do is to panic otherwise you will keep making mistakes which is why when I was on the hill I didn't think too much about what could go wrong and just focused on what I was doing.
NICK: Overall Jess had a good driving lesson and has progressed well which, as a driving school, is all we can ask for.
JESS: . I didn't go around many roundabouts but I was much more confident than my last lesson, Nick still has to guide me and talk me through going around but I am getting better I think on things like judgement and looking to the right of me.
NICK: There is still a concern with her speed and hopefully she will leave her lead boots at home for the next lesson!
JESS: My steering has gotten a bit better however I'm still a speeder; I always tend to go over the speed limit by a little bit which I need to keep an eye on. I need to keep a steady pace rather than going over then way under and going too slow. I also need to improve on moving off a bit quicker especially when I'm in traffic but I think that will come to me as the weeks go on.