The Driving Diary will be a weekly blog of the driving lessons for a 17 year old pupil but will be from the perspective of both the pupil and the instructor. Our aim is to help learners understand that the challenges they encounter are dealt with by most pupils and that they need not be as nervous about driving as they think. It will allow them to follow the lessons from the beginning to test of Jess Smith and her driving instructor Nick Freeman. We will hopefully bring you the emotions, practical and technical elements of learning to drive.
The Pupil – Jess Smith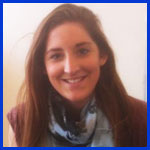 Jess Smith is a 17 year old young lady who hails from the glamorous town of Southend on Sea in Essex. She is a generally confident person. Jess enjoys her sport and has good eye hand coordination, which will definitely help whilst learning to drive. Jess is presently studying A Level English Language, English Literature, History and RE. Her long term goals are to become a primary school teacher.
The Instructor – Nick Freeman
Nick Freeman is a Southend on Sea based driving instructor with 9 years' experience in teaching people to drive cars. Nick spent 24 years in the Navy where he defended this great Isle of ours and got the bug for training people albeit in a completely different style and without the guns of course. For his sins Nick is a West Ham fan but we don't generally hold that against him. With a great sense of humour Jess is definitely going to enjoy her driving lessons!
JESS: Today is my birthday and it is my first ever driving lesson for two hours, I woke up with mixed emotions both nervous and excited but I'm more at ease knowing that my driving instructor has dual control.
NICK: I took Jess for her first driving lesson on her 17th birthday she was quite nervous and a bit embarrassed when her mum insisted on taking a photo of her next to the car.
JESS: Nick made me feel comfortable and he was so easy to get along with as soon as I met him. We drove out to Thorpe bay where it was quiet but you are still driving on the roads.
NICK: We started the first driving lesson in Thorpe Bay as it is important that the pupil has their first driving lesson in an area that is not too busy so they can build confidence. We established Jess had minimal knowledge so I started with a lesson dealing with the controls of the car. This included the mirrors, how to position, what they are used for and when they are used.
JESS: Nick went through the basics of the car, pointing out my mirrors and blind spots. He explained the gears and how the clutch, break and accelerator work together then he let me drive round the block a couple of times.
The instructors have the clutch and the break on their side as well so they are always prepared to do what they need to do. I felt reassured because they always know what you are about to do therefore they can guide you which made me feel so much more relaxed.
NICK: Jess drove around the block a couple of times just to get used to the car. I then got Jess to pull up on the left, she done this well but soon realised how sensitive the brake pedal is… (I'm getting treatment for whiplash tomorrow!)
I showed her my dual controls, explained when I would use them, not always to stop something dangerous happening but sometimes as a training aid. I pointed out if I used them I would let her know as she might think she is doing well and it's me doing all the work!! I think this reassured her somewhat.
JESS: They will mostly let you do the work and Nick always told me when he had to help me out so that I knew what I needed to improve on. The part that I was most scared about was being on the roads with other cars and distractions around you.
NICK: We then covered the moving off and stopping procedure using the Mirror, Signal, Position, Speed Look routine. This is a routine that is used by instructors to teach and for pupils to carry out a procedure step by step. Jess then prepared the car for moving off and with continuous instruction she moved off safely.
JESS: I felt pressured in a way when there were other cars behind me but Nick made me relax and explained that the more I panic the longer it's going to take me to move away. I only stalled it twice and luckily there wasn't anyone behind me but it takes some practice to get used to the car and the biting point but after a few lessons it should come naturally.
I thought that changing the gears is what I was going to have trouble with but funnily enough it was the easiest bit. I need to learn not to look down when I change gear especially driving down a small road because sometimes I forget about my steering and end up going to the right a little bit.
NICK: Jess also done very well here but tended to look down at the gear stick when changing gears, this sometimes affected the steering so much that if we were in France she would be on the correct side of the road. Overall for a first lesson Jess done very well, her clutch control was good, once she has the confidence to change gears without looking down her steering will improve.
JESS: Overall, I had a good lesson and I enjoy driving!