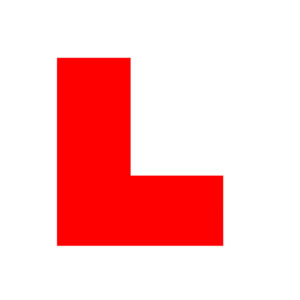 Living with a disability does not necessarily mean that a person cannot learn to drive. For some it allows for a greater amount of independence, when other elements of their disability may disenable that freedom.
There are a few things to think about before booking up some driving lessons.
The first thing you must do when you apply for a provisional driving licence, is let the DVLA know of any condition which may affect your ability to control a vehicle.
DVLA Guidelines: They will attempt to respond within three weeks of your application unless they need more information, in which case it could take up to 90 working days. They will be assessing your suitability to drive using national medical guidelines and legal requirements. So give yourself plenty of time to apply when thinking about learning to drive. Make use of this time to phone round a few different Driving Schools and Instructors to find out their position and experience on teaching pupils with disabilities or health conditions. They may then ask you to attend an assessment to decide whether or not you are able to learn to drive.
When approaching a company such as A Pass 4 U, it is a good idea to gauge your level of disability in relation to driving. For example our company has both automatic and manual transmission (gearbox) and simple modifications may be easily dealt with at the start of a lesson. It is always best to phone our driving school as they will give you the information and advice needed to help you make your decision with how you will learn to drive.
Q. Is a driving instructor taught how to deal with a person that has medical conditions or a disability?
A. There are training courses a Driving Instructor can go on, which can assist them with gaining insight into how a disability or illness can affect a pupil, vehicle adaption's and other legal requirements for learning to drive that they can assist you with. Ask your driving school if your Instructor has had any particular training for working with students that have a disability or an illness that may affect cognition or physical handling when of the vehicle they learn to drive in.
You can also check online Charity databases relating to your medical or physical condition which may be able to offer advice or guidance in certain situations.
E.G – Autism
The diagnosis of Autism Spectrum Disorder does not necessarily rule out being able to apply for a driving licence and learning to drive. It depends on the individual and their particular set of circumstances but of course declaration of this condition is expected on application. Failure to do so can result in the individual being fined up to £1000.
If you receiving Disability Living Allowance(higher rate) can you learn to drive at 16.
Some Barriers to driving in this case may be: a history of epilepsy, problems with multi-tasking, poor motor control or conditions such as dyspraxia.
Having a chat with your GP can be a good starting point as your medical practice should have information relating to the DVLA Guidelines.
Driving Assessment
Driving Assessment If asked to take a driving assessment there are normally two different types of driving assessment offered by a mobility centre, depending on whether or not a person has a physical limitation or a medical condition that affects their thought processing.
If a person has a medical condition which affects thought processing skills then a driving ability assessment will be offered. The assessment includes an interview with the assessor (who may be a clinician or driving instructor)and may involve assessment of physical ability, visual assessment ( ability to read a standard number plate from a distance of 20.5 metres and peripheral field screening), cognitive assessment (looking at the way the brain processes information) and a practical on-road assessment. Some centres have an off-road facility for those people who do not have a valid driving licence.
If the person's health condition only results in a physical limitation then a vehicle control trial or car adaptation assessment is usually appropriate. This includes an assessment for specific vehicle modifications which will assist with the control of the car.
Driving Assessment – This information is provided by the Forum of Mobility Centres – which is a network of 17 independent organisations covering England, Scotland, Wales and Northern Ireland. Help with buying a car.
When a person is receiving the higher rate mobility component of disability living allowance, or the enhanced rate of Personal Independence Allowance – they are eligible to join the Motability scheme. If you choose to do this, the higher rate of mobility allowance/PIA can be paid directly to Motability, enabling you to lease or purchase a vehicle through the scheme.
The scheme can also help with the cost of driving lessons if you are already a customer or intending to become one. Young drivers are also catered for but with some restrictions. They can only apply for a car of insurance group ABI 16 and under and with a power output of 115 brakehorse power.
Driving Test info:
You still take the same driving test as other learners. Let them know when booking your test as there are a number of facilities to help.
From 7th April 2014, you will not be able to take a foreign language interpreter with you on your test.
When booking your test the type of questions you will be asked are:
Do you have any conditions which affect your movement.
any missing limbs
any special learning needs
What medical conditions you have
You may be allowed more time to take your test and the independent part of your driving test allows for special needs.
Remember, the best way of finding out answers to any queries or concerns about learning to drive is to phone our driving school on 08458 121007 and A Pass 4 U will do our best to offer the correct and appropriate advice and guidance in learning to drive.