The week from the 24th to the 28th of September saw the annual Roadster Road Safety event take place at Belchamps Scout Centre. The schools attending were King Edmund School, Greensward Academy and William De Ferrers School. 70 to 80 young adults attended each day with them taking part in 6 different sessions which included, a very funny Essex Police presentation, Driving with Grace with Essex Fire brigade, Trading Standards talked about buying car and what to look out for, the ladies from Essex Road Safety team put on a session about collision investigation. A Pass 4 U arranged a Get Driving presentation which included, how to apply for a driving licence, the theory test and the practical test. We also had a quiz at the end where people could win bars of chocolate, this is always a favorite but I can't understand why? The real favorite is the driving, A Pass 4 U supplied a number of driving school cars so that everyone could experience what it was like to drive. The only hazard for the whole week were the kamikaze squirrels who seemed to run out in front of the cars just to terrify everyone.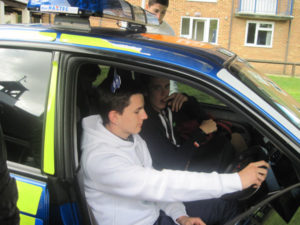 Accompanying the driving was the Police simulator which has a car chase scenario challenge, even the instructors were keen to have a go. Not only are these events hugely entertaining for all who take part but they have a real message that resounds through every session and that is "Drive Safely".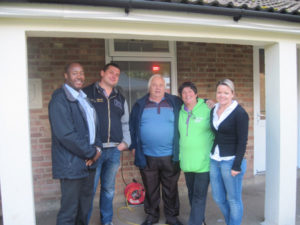 The instructors and I would like to thank the students of KES, Geensward and William De Ferrers for joining in and making the event a great success.
A big congratulations to the students who won theory study packs and driving lessons in a draw run by A Pass 4 U. They were, Jessica Webb, Jarred Reed, Amy Butler, Tony Smith & Marcus Joynes.
For more information on Roadsafety please visit: www.essex-roadster.co.uk