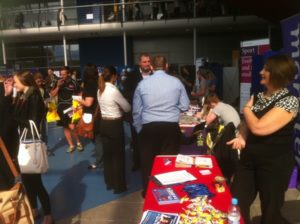 A Pass 4 U have recently been meeting the students of Basildon, Thurrock and Southend campus of South Essex College.
We were helping students understand the process of applying for a provisional driving licence, the theory tests and practical tests, as well as what sort of driving lessons would be best for them, either a driving crash course or the more traditional hourly driving lessons.
We handed out nearly 1500 packs which included the licence forms and details of tuition as well as our new A Pass 4 U pens.
As part of the event we held a competition to win a £100 worth of driving lessons and the winner was
…………………………………………
Amy Sheeky of Southend College – Congratulations Amy!
We would like to thank the staff and students of South Essex College for welcoming us and their enthusiasm throughout the events.