Congratulations to Daniel Baxter on passing this driving test this week! Daniel completed a 15-hour intensive driving course in Bredbury with instructor Jeremy Guard.
Jeremy said " Daniel has been a delight to teach, I am so pleased for him."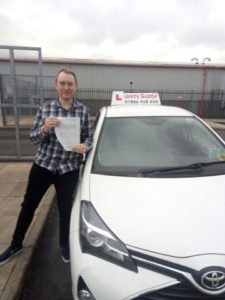 Great stuff Daniel, please keep practising everything which you have learnt!