Congratulations to Eduart Qama on passing his driving test this week after under taking a 10 hour intensive driving course and smashing his test in Oxford with the driving instructor Mark Ward-Jackson.
His instructor said "We can congratulate Eduart Qama on his recent pass in Oxford, with an almost faultless drive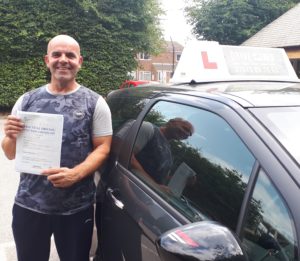 and at the first attempt. Well done Eduart, experience is a good thing."
Impressive stuff!