Congratulations to Frank Wilson on passing his driving test first time this week after undertaking an 25 hour intensive driving course in Portsmouth!
His instructor Karen Stocker-Buckell said " i am so happy that Frank passed although only teaching him for 25 hours he put a lot of effort in and i'm so happy for him! Well Done Frank!"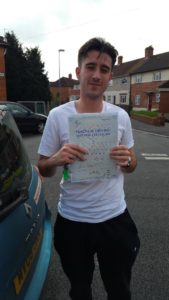 well done from everyone at APass4U!