Congratulations to Georgina Hicks on passing her test after undertaking an 6 hour intensive driving course in Sidcup.
Her instructor Jeff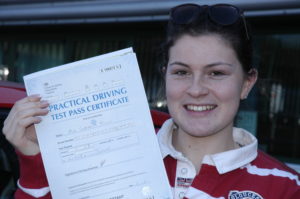 Hammond said "I am so please with Georgina, she really worked hard in making sure that she passed her driving test! Well Done!"
keep safe and enjoy driving on your own!