One of the best things about learning to drive, is the ability to jump in the car and take a road trip somewhere new.
Deciding to do just that. We took a road trip up to Yorkshire. We drove up the M25, M11 & A1 from the south east of england.
This was my first time driving to the north and I was intrigued to see what the differences were. Motorway driving I normally find, is good most of the time. As long as there hasn't been an accident or it's rush hour. Combine the two on any road and driving becomes something which is frustrating and time consuming.
On our day of travel we were fortunate. It was a cloudy/sunny day, which meant at this time of year, the sun didn't blind me too often. I sat behind the steering wheel.
Once we had left the south east, the A1 was quieter and enjoyable to drive. Nothing stunning, just a two lane carriage for most of the way. Interspersed with lengths of motorway.
It may sound sad, but one of my joys is stopping for a coffee break at the motorway services. I'm always on the lookout for the more interesting ones – Cobham Services on the Gatwick side is one I enjoy very much. Walking around the water feature – being able to stretch my legs whilst a train trundles by. Observing the many birds flocking to its flora and fauna, allowes me to feel free from the stress of driving for a while. A worthy and notable break in my book. The facilities always helpful and sitting outside with a drink is nice at any time of year.
Google Maps directed us into York – where we were staying. With the introduction of a SATNAV element of the driving test, I think will be helpful for some when they roadtrip. Although, I'm a bit old school and still like the idea of a map. I find a navigation system will not always be helpful to guide me in, using side roads instead of a main road. Sometimes, this is my preferred way of driving!
Arriving in Yorkshire, one of the places both my husband and me had always wanted to drive was on the Yorkshire Moors to its scenic coastline. Thinking it was going to feel desolate once we arrived, we were both excited by the prospect exploring an area of natural beauty within the Yorkshire Moors national park.
It was very chilly, we left the outskirts of York and made our way past the green fields and into the country lanes – exploring ruins and roadways as we drove. The snow began to fall.
As the road climbed and wound its way upwards, we were privileged to see the landscape with its heather moors spread out in front of us. I felt excited and nervous all at the same time. I knew there were waterfalls and gorges. Lakes and cliff faces hidden, to be explored if time would allow. on reaching Staithes on the coast – I felt enamored with its magnificence, especially after watching a royal air force jet, fly by across the rolling hills. Just above the surface of the land. I thought I might have been able to touch it, the flying was so low.
Stopping to explore the scenery from a closer perspective. We wandered over to the side of the road near Farndale East and checked out the 20% incline of the road leading down into the valley below.
'Avoid road in wintry conditions,' the sign said. It certainly was wintry.
No way I would have attempted to drive down it with so much ice and snow hiding the tarmac. I'd mentioned earlier that I thought it would feel desolate on the Moors but it didn't. It left me feeling fresh and expanded. We noticed walking routes and dog walkers out and about. It really was a special treat.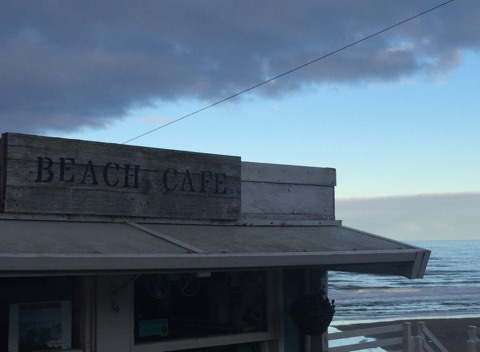 I was pleased I had my husband with me. He is a professional driver and we talked about the correct place before a bend to change gear. How choosing the correct speed to do so, had me challenging my own driving knowledge and experience. I was growing mentally in the process. This led me to develop in knowledge, awareness and confidence. It was a helpful motivator.
Living in Essex, means I drive mainly on the flat. So it was good fun to visit yorkshire and make the most of the hills and hairpins, turns and twists, which the roads provided. Going out with someone more confident and experienced than me, also helped me have fun in the process.
Where have you driven recently which has helped you develop confidence in your driving?