Here is Blair Brayfield who passed recently 1st time in Sidcup with dri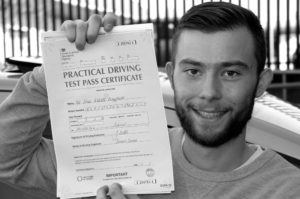 ving instructor Jeff Hammond. Blair passed after completing the short course known as the "Refresher" made up of 10 hours and a test. This was enough to secure a pass for the rather chuffed Blair.
Well done Blair, Happy driving.