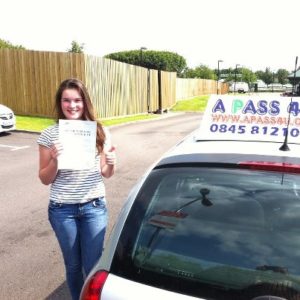 Congratulations to Pheobe Hunter who passed her driving test in Chelmsford this week.
Pheobe took one of our 25hr intensive driving courses and passed with ease.
Chris Whiteley, Pheobe's A Pass 4 U driving instructor said
" the pass was well deserved, I am very proud of her". Well done Pheobe.