Congratulations to Daniel Worrallo, on passing his driving test first time this and smashed his test with only a couple of faults.
His instructor said " Daniel Worrallo did a fine job and passed his test at the first attempt. Just a couple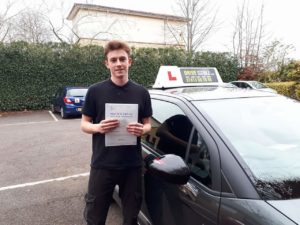 of observation faults in a very high standard drive. Well done Dan!"
Smashing Stuff, Well done from everyone at APass4U.