We are pleased to announce that we are now able to offer driving crash courses and intensive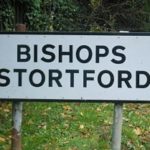 driving courses in Harlow and Bishops Stortford as well as the outlying areas. As many of you will know there are many different types of roads with Harlow Old Town having sharper smaller corners and newer parts of towns having larger more rounded corners. Having a variety of road conditions will make you a stronger driver and help prepare you for a safe life driving.
The nearest test centre is in neighbouring town Bishops Stortford which can be found at,
Driving Standards Agency
South Road
Bishops Stortford
Hertfordshire
CM23 3JQ
The test routes around Bishops Stortford can be narrow as this is a compact town with a variety of types of junctions. There are also many speed changes on the test routes with some speeds reaching 70 MPH. The High Street for Bishops Stortford has a speed limit of 20 miles per hour as there are many pedestrians.
All types of driving tuition are offered in Harlow and Bishops Stortford from traditional hourly driving lessons through to intensive driving courses or as they are more ironically known driving crash courses.
What ever you need to become a competent driver we have it. Our instructors are all local people and so will be able to guide you through the local problem places and what will be needed to get your to a confident point, ready to take the DSA's driving test.
Whether you live in Harlow, Bishops Stortford or one of the outlying areas we can pick you up from home or work. Harlow and Bishops Stortford Intensive Driving Courses