Driving lessons in Colchester couldn't be easier to organise just call 08458 121 007 to get your lessons organised.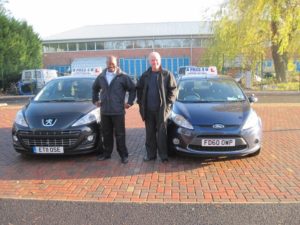 We have recently reduced our prices in Colchester to help with the recent financial problems many people are enduring in the UK at the moment.
Neil Connor one of our driving instructors in Colchester said " Colchester is a brilliant place to learn to drive as we have quiet roads for people who are just getting started and more complex junctions for learners who want a challenge".
The Colchester test centre which is located on Grange Way and has a car park so you may get a bay parking exercise as part of your test. With the A12 close by and many other faster roads you are more than likely to get a fast road and probably a country road or two in your 40 minute driving test.
Our driving instructors give driving lessons in many of the outlying villages and towns around the Colchester area. Offering 1,1.5 ad 2 hour driving lessons and will pick up from home, work or where ever you may be.
Now is the best time to learn to drive before the Driving Standards Agency change the test and make it even harder. Our instructors have a pass rate of approximately 70% which is fantastic when compared with the national average of just 40%. We pride ourselves in having some of the best driving instructors in Essex, who not only know the technicalities of teaching but have all of the right attributes to get you passed with confidence. Your safe driving for life is our priority.
For more information see our Colchester Driving Lessons Page.
Safe Driving!!