We would like to welcome Mark Ward-Jackson to the A Pass 4 U family. Mark is a fully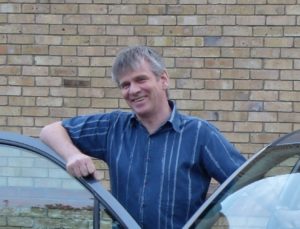 qualified driving instructor who lives and works in the Oxford area. With 5 years of teaching experience you can be assure that Mark has the right kit bag of techniques and little tricks to help you learn to drive. He offers intensive driving courses or as they are more ironically known by many people driving crash courses.
Mark keeps up to date of things changing with tests and test centres via his local driving instructor associations and is a member of the ADi National Joint Council. These associations also offer the opportunity of Continued Professional Development training which helps Mark stay motivated as well as gaining new techniques.
Our driving crash courses range from 10 hours through to 50 hours depending on your driving experience. If you are unsure which driving course would suit you then why not arrange for an assessment lesson which will not only allow us to give you some guidance on which course would be best for you but will also allow you to meet your driving instructor and drive the car you will be completing your driving test in.
Areas covered by Mark and our driving instructors in the Oxford area are,
Oxford
Banbury
Brackley
Bicester
Woodstock
Witney
Abingdon
Didcot
Aylesbury
With many villages and fast roads in the area you can be sure there will be changing roads during your driving test as well as competing 1 manoeuvre and possibly an emergency stop. The test centres covered in the Oxford areas are,
Oxford Test Centre
James Wolfe   Road
Cowley
Oxford
OX4 2PY
Banbury Test Centre
3 West Bar Street
Banbury
Oxfordshire
OX16 9SD
Aylesbury Test Centre
Morgan House Walton Grove Aylesbury HP21 7SL 
As a married man Mark is well aware of the stresses a parent goes through whilst a child is learning to drive and the need to ensure that they have the skills to keep themselves safe whilst driving for life. It is this motivation and the fact that he makes learning fun that he has many 1st time passes and knows that he has done all he can to put a good driver on the road.
If you would like more information on driving crash courses in the Oxford area please do not hesitate to call our customer services department on 08458 121 007.