Congratulations to Kasie Bathurst who passed her driving test this week! Kasie passed after completing a 50 hour intensive driving course in Herne Bay.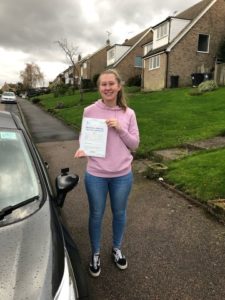 Her instructor James Brewster said "Kasie worked so hard and I am pleased to say that she has passed her test."
Please stay safe on the roads Kasie and enjoy your new driving experience!