A massive congratulation to Joe Wright who passed his test with no minors at all, no that seriously impressive!
His Driving instruct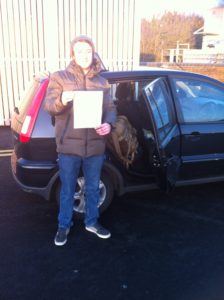 or said "i am so impressed by Joe's work and effort towards his driving and then coming out with Zero minors even for me that is incredible! Well done Joe you have been a pleasure to teach"
A massive well done from all of us at APass4U!