A Pass 4 U is proud to present our brand new website offering trailer training in Essex and across the South-East of the UK. The website was designed by the same team responsible for A Pass 4 U, and signifies a growing of the A Pass 4 U brand.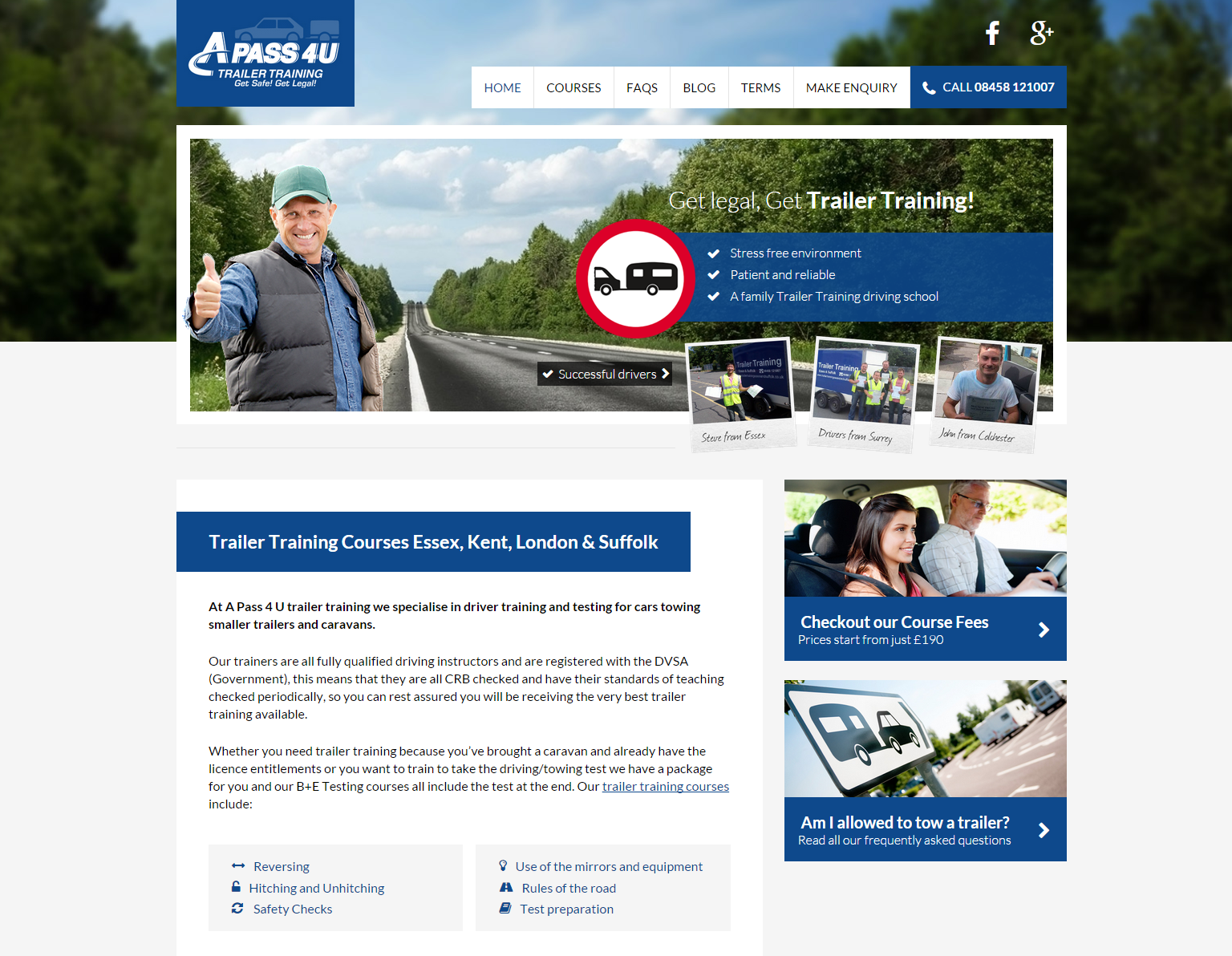 There has been a real need for a dedicated trailer training website with a mission to not only provide training for the trailer test, but to educate drivers on the rules regarding towing a trailer in the UK.
Most people don't know thatdrivers who have passed their car driving test on or after 1 January 1997 are required to pass an additional trailer driving test in order to tow large trailers or caravans; and gain entitlement to category B+E on their driving license. If you passed your car driving test before January 1997 though, then you will already have this entitlement.
If you are one of these people who find that they need to pass the trailer training test before you can tow a large commercial trailer or a caravan, don't panic; we can help. We offer a variety of trailer training courses in Southend, Colchester, Chelmsford, Thurrock and many other towns across the South-East of the UK.
Our trailer training courses are designed not only to teach you how to tow a trailer safely, but to bring your driving skills back up to the required DVSA standard. Check out the different trailer training courses and costs available on our website today, and give us a call. We look forward to hearing from you.
Let us know what you think of the new website in the comments !
Category
Tag