Now this really is dedication!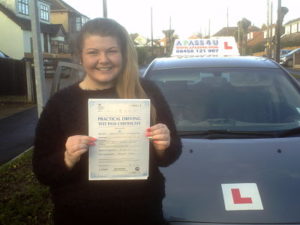 Charlotte Scarborough and her driving instructor Peter Schutz set off from Rayleigh at 5am so they could get some practice hours in before her driving test that morning and I am pleased to tell you it was all worth it as she passed. As you can see Charlotte was a very happy lady to have passed in Clacton that day and is now dodging the rain because she can drive.
Congratulations Charlotte!